OFFICIAL WEBSITE
www.myspace.com/beyondthemorninglight and for booking: booking@misantrof.net
ORIGIN
Stavanger, Norway
STATUS
Active
MEMBERS
Runar Funeralheart -Vocals, acoustic/electric guitars, bass, Hammond and Kawai organ, organ bass pedals and mellotron.

Andy Amin - Acoustic/electric guitars, Hammond and Kawai organ, organ bass pedals and mellotron.

PAST MEMBERS
...
RELATED BANDS
...
UPCOMING SHOWS
...
MORE INFORMATION
MySpace
LABEL
Misantrof ANTIRecords
PERMISSIONS
You are allowed to download and freely re-distribute all content stored present on the the Misantrof webpages

You are NOT allowed to sell or in any way make profit from content downloaded from this page.!

You are NOT allowed to modify material in any way without a written permission from the artists

DONATIONS, FUNDING
Misantrof is strictly anti-commercial and does not accept offers for any form of advertising on this page.
We do however accept donations from companies and people supporting this initiative. Help us to keep Misantrof alive and strong for years to come.
We accept donations through PayPal. Donations to Misantrof are NOT tax refundable.

BEYOND THE MORNINGLIGHT
Dark atmospheric rock and roll
Beyond the Morninglight came to life in the fall of 2006. Founded by Runar Funeralheart and Andy Amin, two old friends sharing a passion for rock'n'roll.

After some months of rehearsing we came over an organ we bought from a old drunken man. It sounded very good and was a revelation for us. Making songs went well and soon we started to record the music for our first album with Vrangsinn in 2007. Beyond the Morninglight was signed to Misantrof ANTIRecords in October 2009.

Open Your Eyes

To celebrate
BEYOND THE MORNINGLIGHT's
5 years anniversary we release an exclusive single from our upcoming album "
LIBERATION
" The track "
Open Your Eyes
" is a great Example of what's to come our second album. The soundscape is more gloomy. "
LIBERATION
" is being recorded by
Daniel Vrangsinn -
He also filmed and produced this video.
"
Open Your Eyes
" can be downloaded for free in both mp3 & mp4 video format.
Right click to save MP4 VIDEO (HD)
or
Right click to download MP3 AUDIO
-
Liberation
-
---
Their new album titled "LIBERATION" is a milestone. An artistic milestone. The band's creativity really blossomed, crafting this superb concept album, based upon the downfall of a young man in his prime, all through his decadence, until his end, and the dyed black day of his funeral.

The story is told as seen from the eyes of Runar Funeralheart, singer and lyricist of the band, who really feels all the life, all the air, all landscapes and all the death surrounding him, and can transform all those sensations into little creatures he likes to take care of, like children to feed, watch over and grow up into massive songs, so full of energy, soul and deepest emotions.

Extremely influenced by those grey winter skies of Norway, with those silent vast lands inspiring loneliness and melancholy, Runar and Andy of Beyond The Morninglight simply reach a deeper, also higher, level of introspectiveness. Their creativity is Norwegian air breathed in and released back out in form of gloomy melodies, endless mellotron driven sensations, dark atmospheres, and such a shrouding feeling never felt before.

Produced, Mixed and Engineered by Daniel Vrangsinn and Beyond The Morninglight. Cover artwork by Daniel Vrangsinn. Band Photos by Eyla Evertsen Da Gama.

---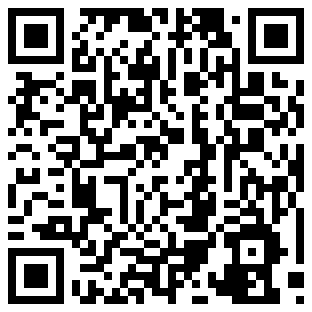 Right click track title(s) and select Download this track to save a single track
Additional downloads: Full Download



-

Beyond the Morninglight

-
Track 1, 3, 5, 9 was recorded in ANP studio 2007
Track 2, 4, 6, 7, 8 was recorded here & there with Misantrof Portable 2008



Right click track title(s) and select Download this track to save a single track
Additional downloads: Full Download





Share This
Latest News:

2009-11-15 19:35:19 - added by Harry
The self-titled debut album from BEYOND THE MORNINGLIGHT has been released today.
... more
Misantrof News:

2012-09-30 13:39:06 - added by Webmaster
Beyond The Morninglight's new album: Liberation is out now!!!


2012-07-11 10:15:46 - added by MISANTROF
Misantrof ANTIRecords releases PLAAG
... more
2012-07-06 06:34:18 - added by MISANTROF
Misantrof ANTIRecords release GLOMB
... more
BAND LOGIN: