OFFICIAL WEBSITE
You're looking at it
ORIGIN
Kleppe/Kvernaland - Norway
STATUS
Active
MEMBERS
Skaperen - Vocals & Bass
Vrangsinn - Backing Vocals & Guitar
PAST MEMBERS
Tore Thunder - Drums
Eirik Skrangle - Session guitar
Olav P - Session keyboard
RELATED BANDS
|Carpathian Forest| |Deathcult|
|Deep-Pression| |DOS Hellhypnosis|
|Duckwalk Chuck| |Eirik Skrangle|
|Hatepulse| |Krypt| |lazy|
|Nattefrost| |Neetzach| |Secht| |The NO NO NO's| |The small penis syndromes| |Tre om tjallen| |Vrangsinn| |World destroyer|
UPCOMING SHOWS
...
MORE INFORMATION
MySpace
Encyclopaedia Metallum
LABEL
Misantrof ANTIRecords
PERMISSIONS
You are allowed to download and freely re-distribute all content stored present on the the Misantrof webpages

You are NOT allowed to sell or in any way make profit from content downloaded from this page.!

You are NOT allowed to modify material in any way without a written permission from the artists

DONATIONS, FUNDING
Misantrof is strictly anti-commercial and does not accept offers for any form of advertising on this page.
We do however accept donations from companies and people supporting this initiative. Help us to keep Misantrof alive and strong for years to come.
We accept donations through PayPal. Donations to Misantrof are NOT tax refundable.

A WASTE OF TALENT
GroovyDepressive PopRockMetal
A Waste of Talent was founded by Skaperen and Vrangsinn 1992 asPsycodelic Steamtrain. After 15 years of waiting for the end of the world, Skaperen and Vrangsinn decided it was time to fuck it all and finally start recording some of the material. With all the forces in the universe against them, they keep on fighting.


A Waste of Talent is currently working on the second full length album. They have managed to record 2 songs in less than 3 years. At this rate you can expect the follow up "The last remains of humankind" around year 2022

MACHINES KEPT PUMPING BLOOD FROM EARTH

This text will be replaced
-
PSYCODELIC STEAMTRAIN
-
ALBUM OUT NOW! Download it and take a good look at the darkness. We are just some grimm old motherfuckers singing about the stuff that bothers us in this ugly hellhole we live in and the everlasting stupidity of the human animal.

Our music will be free till the end of days.... Are you worthy human?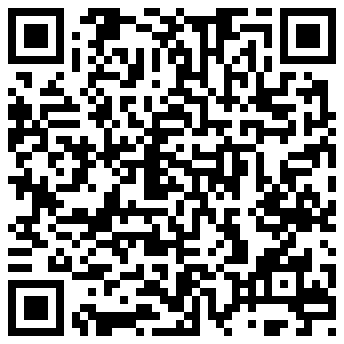 Right click track title(s) and select Download this track to save a single track
Additional downloads: Full Download
if($_REQUEST['bandId']!=null){$href=urlencode("http://www.misantrof.net/mse/viewPage.php?bandId=".$_REQUEST['bandId']); }else{ $href="http://www.misantrof.net/"; }?>
Share This
Latest News:

Misantrof News:

2018-12-23 17:57:59 - added by Zakk
HOLY FUCKING ANTIChristmas Volume XI

There it is! The 11th edition of the coolest compilation on earth!
... more
2017-12-31 17:28:59 - added by Zakk
HOLY FUCKING ANTIChristmas Volume X

There it is! The 10th edition of the coolest compilation on earth!
... more
2017-05-31 23:41:25 - added by Zakk
MC MOON, Sin Will Find You
Released on June 1st 2017!

Nuns, priests, whores and transvestites. Churches and brothels.

... more
BAND LOGIN: